EXTRA BIG PYRAMID GREEN TEA
Product info
New
You can enjoy refreshing green tea with family or friends. The practical packaging in large pyramid bags will leave you with up to 1 liter of a delicious drink.
27,56 CZK excl. VAT
31,69 CZK incl. VAT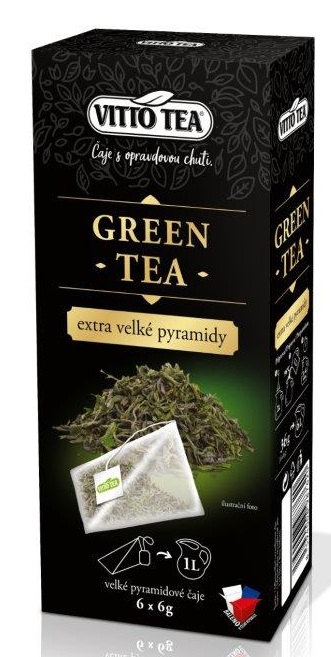 Product description: green tea, portioned
Ingredients: 100% green tea
Preparation: pour 1l bioling water 96°C over the tea bag and allow to infuse for 3- 4 minutes
Storage conditions: store in a dry place and protect from direct sunlinght
Výrobce: VITTO TEA BOARD s.r.o., Na Pankráci 1618/30, 140 00 Praha 4 IČO:267 67 112
weight: 36 g ( 6 bags of 6 grams )
---
Free shipping on orders over 1500 CZK.

Your order shipped in two business days.

Order directly without registration.
---