Gastro division / Gastro division tea
Product info
Pure fruit tea mixture made from carefully chosen, ripe, dried fruit designated for gastro facilities - apple ů cinnamon. Teabag is made of special food fabric, which is attestated for being used in foodstuff..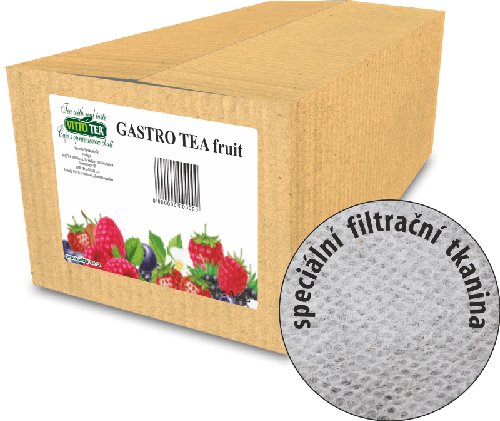 ---
Free shipping on orders over 1500 CZK.

Your order shipped in two business days.

Order directly without registration.
Product list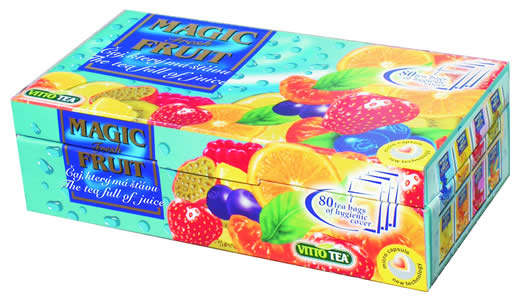 Fruit tea with microcapsules in a…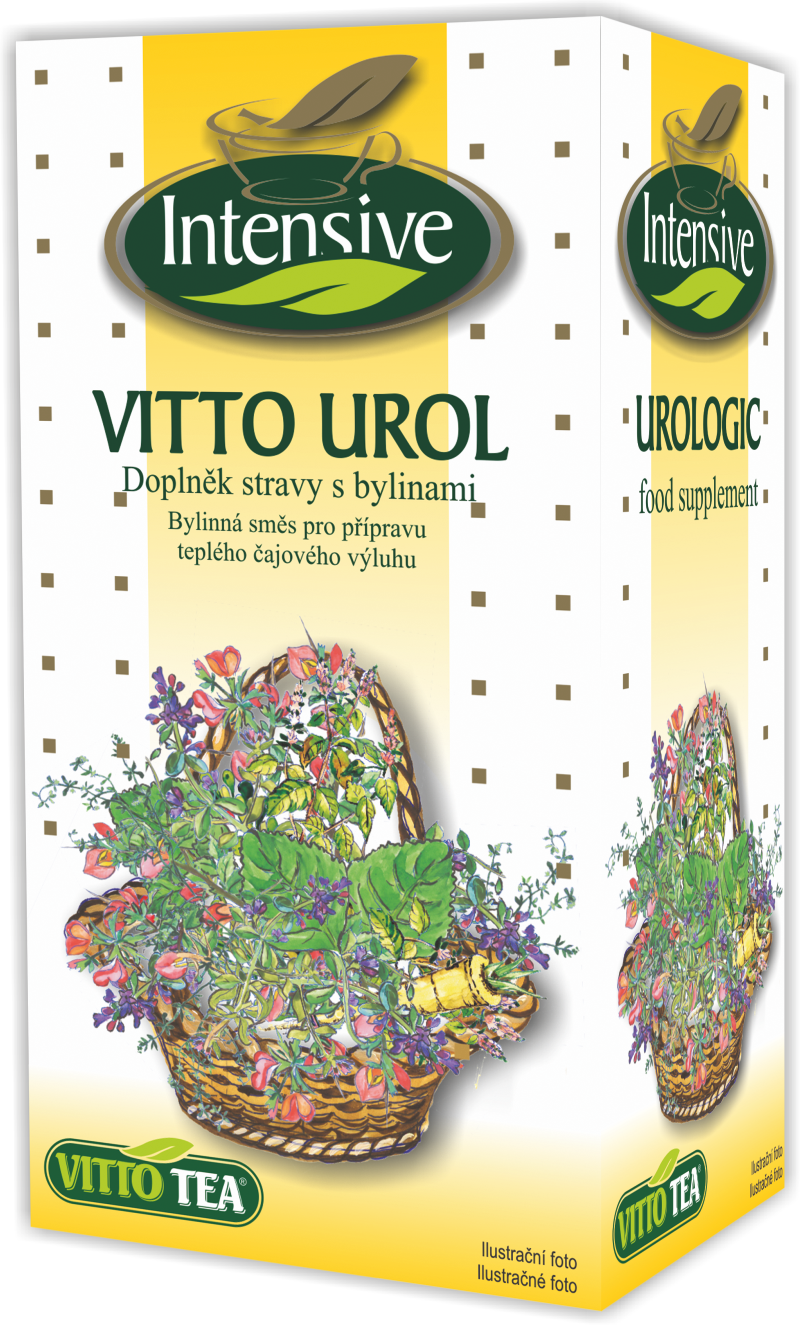 Registered food supplement..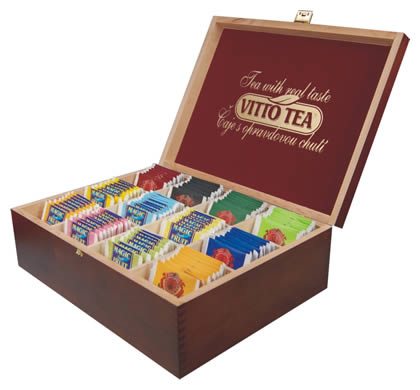 Wooden box VITTO TEA. The filling for…
---